Village Fresh Market
Recipes
https://www.villagefresh.com/Recipes/Detail/7233/Silly_Muffin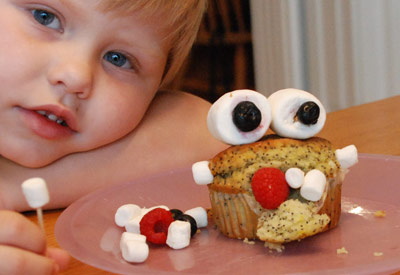 Silly Muffin
Use your imagination and make your own silly muffin face!
Yield: 1 serving
Directions:
Take a freshly baked store bought or homemade muffin. Create a silly face using large and miniature marshmallows, fresh raspberries and blueberries and peanut butter as your "glue" to make eyes, ears, teeth and a tongue.
Be creative and experiment with other foods to make your own silly face!
Please note that some ingredients and brands may not be available in every store.
Village Fresh Market
Recipes
https://www.villagefresh.com/Recipes/Detail/7233/Silly_Muffin